If you are investing in property in Boston, there are a few facts you should know. Here's how it works in Boston. You will find commercial real estate in Boston, MA lots for sale, and farms for sale in Massachusetts.
How does it work?
"We sell City property to developers who want to make the community better. " according to the official City of Boston website, endorsed by Mayor Martin J Walsh. They sell a property through a competitive RFP process. The city looks for a price, proof of financing and experience with development. They choose Buyers who meet all the requirements.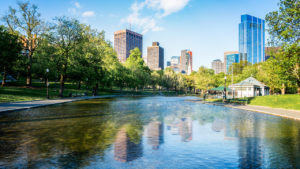 Who is buying in Boston these days?
You may be surprised to see the amount of development going on in and around the City of Boston. Visit Boston's website to see what is going on.
When deciding which property to sell, they determine if the current real estate market supports the development. When they are ready to sell, the local residents are involved in determining how the property should be developed. They are involved in via public meetings and online platforms. The local community has a say if they want the property developed. Local residents help shape the requirements for the Requests for Proposals. Developers must present their ideas to the community for feedback.
Are you an individual looking to buy land to build? The city sells to small builders and developers.
Where are the investors buying?
Some of the best towns in MA are Cambridge, Brookline, Newton, Lexington, Boston, Belmont, and Winchester. Ranking of best suburbs of Boston Area based on a dozen areas; public schools, crime, real estate, family, nightlife, diversity, for starters. You may be surprised to find commercial real estate, farms for sale, and land in Massachusetts.
Cambridge
Cambridge is famous because of the many famous thinkers that have studied at the University. Members of Cambridge University have been awarded 88 Nobel Prizes. With a population of just over 100,000, it has many old, beautiful buildings.
Brookline
Brookline you will find Coolidge Corner bustling with people. There are plenty of top-notch eateries in Washington Square. The Coolidge Corner Theater is the top-rated Trip Advisor thing to do in Brookline.
Where do you find out about properties coming up for sale?
How does the process work?
A property has to qualify for development before putting it on the market. How does it qualify? The property has to be developable. Some areas, like underwater parcels or floodplains, can't be developed, therefore are not sold. And they won't sell a property that is meant for public open spaces such as urban wilds.
The Department of Neighborhood Development (DND: FAQ) is included in deciding what a parcel is used for. They consult with the community, elected officials, and neighborhood organizations to obtain feedback regarding appropriate uses for a site. DND also considers this feedback in the context of characteristics of the site such as any known environmental or regulatory conditions, to ultimately decide on appropriate use for the real property.
---
Connaughton Construction has over 30 experience building new properties in empty lots in Boston. "We know how to form the right team, deal with the red tape, asbestos, change in occupancy, and shoring up the structure.", says John. Hire the professionals that can make your dream home come true without the nightmare.
Request a FREE Consultation with Connaughton Construction and let the project begin. Design your story with Connaughton Construction.
---

If you prefer to talk to someone on the phone, please call John with Connaughton Construction at 781-899-1438 x 14 or Ellen at x13. You will be glad you did.
About the Author. "Lover of all things digital – writing, SEO, websites – Carol Scalzo is the founder of Hit-the-Web Marketing where she helps businesses create significant, consistent, and valuable pieces of content. You can see more of her work at The Retail Factor, follow her on Twitter, or join her email list for businesses who want to turn their websites into lead generating machines."