The New Custom Home Project Trends for 2015 Part 2 of 2 discover energy saving improvements, painting with low VOC paints, and adding character with reclaimed wood flooring.
Implement Energy Saving Improvements
SOLAR PANELS
The first of New Custom Home Project Trends for 2015 lies in solar panels. If you're designing a new home, consider working with the custom home builder and your contractor to incorporate your small renewable energy system into your whole-house design — an approach for building an energy-efficient home.
A small solar electric or photovoltaic system can be a reliable and pollution-free producer of electricity for your home or office. Small photovoltaics systems also provide a cost-effective power supply in locations where it is expensive or impossible to send electricity through conventional power lines.
Planning for a home renewable energy system is a process that includes analyzing your existing electricity use (and considering energy efficiency measures to reduce it), looking at local codes and requirements, deciding if you want to operate your system on or off of the electric grid, and understanding technology options you have for your site.
There are several options for mounting Solar panels; ground mounting, roof mounting, trackers and fixed racks.
We also discuss how Solar Panels increase home values,  reducing CO2 emissions, and create jobs.
INSULATION – ICYNENE SPRAY FOAM INSULATION
The second of New Custom Home Project Trends for 2015 is Insulation. Icynene spray foam insulation is effectively benefit your home by providing energy efficiency, noise reduction, moisture control and improved indoor air quality.
In Massachusetts, NSTAR and Columbia Gas give rebates for Icynene spray foam insulation for air duct sealing, attic ceiling insulation, floor insulation, foundation insulation and more. There are residential codes associated with Spray Foam Insulation.  Call Connaughton Construction with more questions. They have the details for you.
Paint your house with Low VOC paints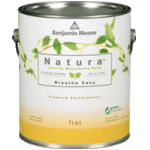 The third of New Custom Home Project Trends for 2015 is low VOC (Volatile Organic Compound) Paints. Benjamin Moore has Zero VOC paints.  Natura remains zero-VOC even after tinting, which means it remains virtually odorless regardless of color.
Install Reclaimed Wood Flooring
The fourth of New Custom Home Project Trends for 2015 is reclaimed wood flooring is increasingly popular. People love it because it not only increases the character of a new or old home renovation but it comes with a story to tell. If floors could talk. These will. Just leave it to the home owner. Reclaimed wood flooring doesn't just have to go on the floor. Some creative home owners have used it for post and beam, on walls, on ceilings, between two walls to create a built-in desk, as tables, bed headboards, mirror frames, as sliding barn-look doors or room dividers.
New Custom Home Project Trends for 2015 – Part 2 of 2
 Request a FREE Consultation with Connaughton Construction and let the new custom home project begin. Design your story with Connaughton Construction.
---

Do you have your own stairway design and need the hand of an experienced custom home builder?
Contact Connaughton Construction 
to discuss your luxury design project.
Set up your personal Design Consultation.
If you prefer to talk to someone on the phone, please call John with Connaughton Construction at 781-899-1438 x 14 or  Ellen at x13.
More Inspiring articles
Top 10 Luxury Design Trends 2014
Connaughton Construction Featured in New England Home
Selecting Reclaimed Flooring for the Home or Store
5 Eco Friendly Choices for Building and Remodeling Part 1 of 2
5 Eco Friendly Choices for Building and Remodeling Part 2 of 2
Six Critical Decisions a Construction Manager Helps You Make