Reclaimed wood flooring enhances any  style home or store. Choose A Look You'll Love. You can have reclaimed wood flooring in any room. Enhance your music room, living room, kitchen, dining room, hallway, stairway, entryway and sitting room. They've even found their way into the Hyatt; elevator, lobby, and dining room. You may not have known what you were walking on but I'm sure you've walked on reclaimed wood flooring in retail stores such as J Crew. They've also been used in pubs. A great place for a rustic look.
3 ideas for selecting reclaimed wood flooring for your home or store.
 
See more ideas with Carlisle Reclaimed Wood Flooring.
Types of Reclaimed Wood Available
Berkshire Pine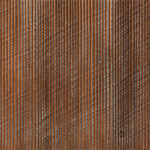 Barn Siding as reclaimed wood can be found throughout New England as cladding on old barns. The preserved saw marks and fastener holes visible on this fiber make this species unique. Its raked finish shown is applied at the mill and is then dry brushed with white paint to highlight the original saw marks of the material.
Reclaimed Barn Siding will feature a random mix of naturally faded colors. Colors in grey or brown siding can range from dark to light gray or brown. Original Paint can range from saturated to very light faded color.
Hickory
Hickory is reclaimed wood from barn beams found in the midwest. Each Hickory plank is hand-selected for unique colors and features that can only be found in slow-growth wood that has been naturally aged. This material features wide variations in color, from nearly white to dark brown. There is a delicate balance of sound cracks, checking, wormholes and knots. It is the strongest North American commercial wood available.
New England Hemlock
New England Hemlock is reclaimed throughout the Northeast. It's primarily in New England from old barns and cabins. It has a tendency to be very  grainy with a very pronounced knot structure. As the material weathers, the grain begins to lift; making it more vulnerable to the mill's "Bear Wood" finishing process which further exposes the grain. Light checking exists in the fiber.
Oak
Oak is reclaimed from wood joists, rafters, granary boards, siding and floor boards in old barns and other wooden structures. Reclaimed Oak hardwood flooring is known for its strength, durability and resistance to wear. It is among our most popular flooring choices. It has warm earth tones, a tight knot structure, slight checking and varying grain patterns. Expect original saw marks, nail holes, sound cracks, checking and wormholes.
Discover how to create the perfect effect for your style.
For the lodge and farmhouse-style,  you might choose wide planks with worm holes and saw marks. This effect is very  popular. Unfinished wood goes well in the rustic lodge and farmhouse styles. Consider the New England hemlock shown above in the Types of Reclaimed Wood Available.
For more formal Colonial Revival homes or Victorian homes, antique woods with clear vertical grains and few character marks work well. The prefinished woods go well in the more formal looks.
For Contemporary spaces, a current trend is to whitewash antique oak. The characteristics of age, along with accessories, change the look.
Selecting Reclaimed wood flooring
---

Do you have your own stairway design and need the hand of an experienced custom home builder?
Contact Connaughton Construction 
to discuss your luxury design project.
Set up your personal Design Consultation.
If you prefer to talk to someone on the phone, please call John with Connaughton Construction at 781-899-1438 x 14 or  Ellen at x13.
More Inspiring articles
Top 10 Luxury Design Trends 2014
Connaughton Construction Featured in New England Home
Selecting Reclaimed Flooring for the Home or Store
5 Eco Friendly Choices for Building and Remodeling Part 1 of 2
5 Eco Friendly Choices for Building and Remodeling Part 2 of 2
Six Critical Decisions a Construction Manager Helps You Make
Caesarstone: Colors, Textures and Applications